5 Tips for Driving a Car during Covid-19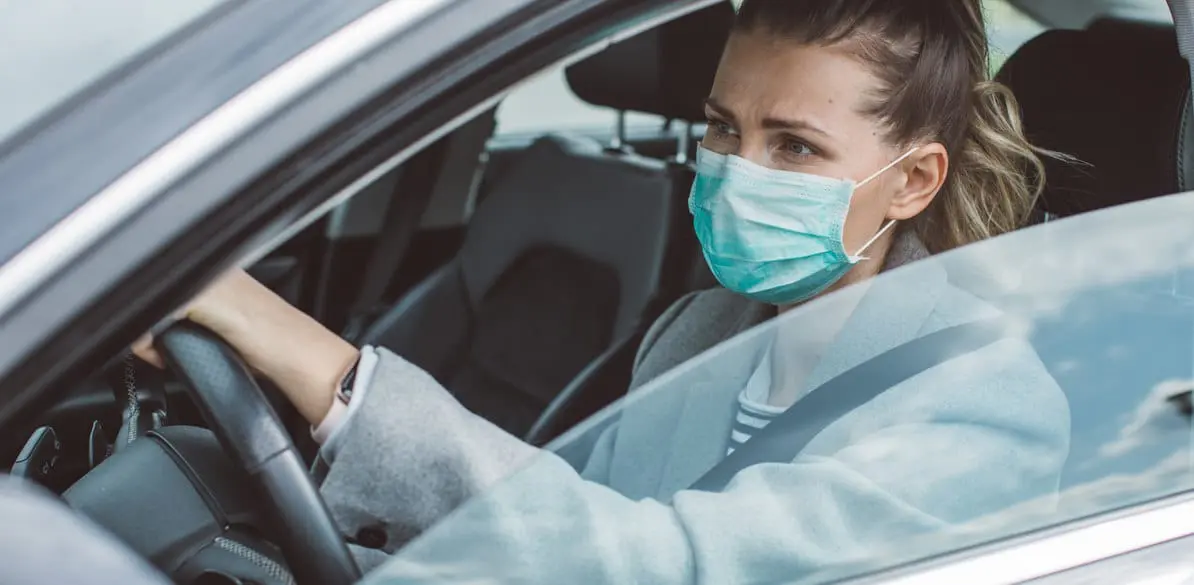 Here are some tips for driving a car during Covid-19. In the era of the omicron virus as it is today, the transmission of Covid-19 is getting easier and faster. Therefore, for those of you who often do outdoor activities, you must be vigilant. What's more, you often travel by vehicle. Because even though you use a vehicle, it doesn't mean it's safe from the spread of the virus.
There are still risks where the virus can enter and stick in the car cabin. This is of course very dangerous, because the virus, which was originally outside, may enter the car and then enter the family environment at home. In order to stay safe and protected from the Covid-19 virus while driving a car, there are several things you can do as a preventive measure.
Wash Your Hands Before and After Driving a Car during Covid-19
Keeping hands clean before and after driving are tips for driving a car during Corona that must be done to minimize the potential for being infected with the Covid-19 virus. Because as we know hands are the most vulnerable body parts as an intermediary medium in the transfer of the Covid-19 virus. Don't forget to keep wearing a mask, especially when you have a fever, cold, and cough
Clean Interior With Car Disinfectant
There are a number of spots on the car that would be a favorite place for the presence of the virus. For example, in-car components that are often touched, such as the steering wheel, audio buttons, power window buttons, door handles, and seat belts. For this reason, car owners must be diligent in cleaning these components with disinfectants. But how to clean it should not use any chemical drugs.
The right type of disinfectant for car interiors is water-based, not chemical-based. In addition, according to him, a chemical base has the potential to damage other components of the car, such as leather.
Bring Hand Sanitizer
In addition, tips for driving a car during the next corona are advised to always carry cleaning fluids such as hand sanitizer. This is important because generally in a car it will be difficult to find clean soap and water.
With a hand sanitizer, it will be easier to clean your hands. Apply this cleaning fluid after you pay for parking, or after holding money in the car. This is so that your hands are always clean and virus-free. Also, provide hand sanitizer in a practical size to carry everywhere.
Use a Mask
wear a mask when outside the house. Including when driving a car. This is one of the tips for driving a car during Corona that you need to obey. Using a mask in the car also avoids infecting each other between passengers.
Routinely Use Air Purifier in Car
This is one of the tips for driving a car during corona, namely using an air purifier to keep the air quality in the car clean. Installing a Car Air Purifier can help filter bacteria and viruses in the car, so the air you breathe while driving is of higher quality.
An air purifier is important to keep the air in the car clean. This is because the Plasmacluster ions produced are proven to be effective in paralyzing the SARS-Cov-2 virus that causes Covid-19.
This Plasmacluster Ion produces positive and negative ions that actively spread throughout the cabin following the car's airflow. Furthermore, these ions inactivate viruses and fungi that stick to the surface of the car or in the air.
This technology works to eliminate food odors, smoke, and prevent the emergence of unpleasant odors from car air conditioners. The air becomes cleaner and healthier while driving, protected from smoke, dust, viruses, and fungi.
That's a review regarding tips for driving a car during Corona. Hopefully, these tips are useful for you to avoid contracting the coronavirus when you are outside the home.